This week, Strong Towns' members and readers respond to the questions: Is it possible and/or worthwhile to retrofit suburbia, or would we be better off abandoning underused suburban spaces? How might we go about retrofitting big box stores for future use?
Here's Strong Towns member, Thomas Broderick's answer.
Connecticut is known as "The Land of Steady Habits," and one of those habits appears to be an irrepressible desire for suburbia and big box stores. I currently live in the city of Norwalk, a moderately-sized municipality of 88,000 in southern Connecticut. Norwalk sits on the Long Island Sound and is about an hour by train from Grand Central Terminal.
This section of the state, nicknamed the "Gold Coast" is among the wealthiest and most unequal places in the country. Norwalk is sandwiched between the towns of Darien (Median House Price: $1.38 million), Wilton ($750,000), New Canaan ($1.35 million) and Westport ($1.08 million). With a median home price of "only" $373,000, Norwalk qualifies as affordable housing in this part of the country. Besides relative affordability and access to New York City, Norwalk has a lot going for it: It's one of the few ethnically diverse communities in the region and has great historic character. Even better, from a Strong Towns perspective, Norwalk has a stated goal of eliminating parking minimums and encouraging mixed-use development.
Here are some examples of what Norwalk has to offer: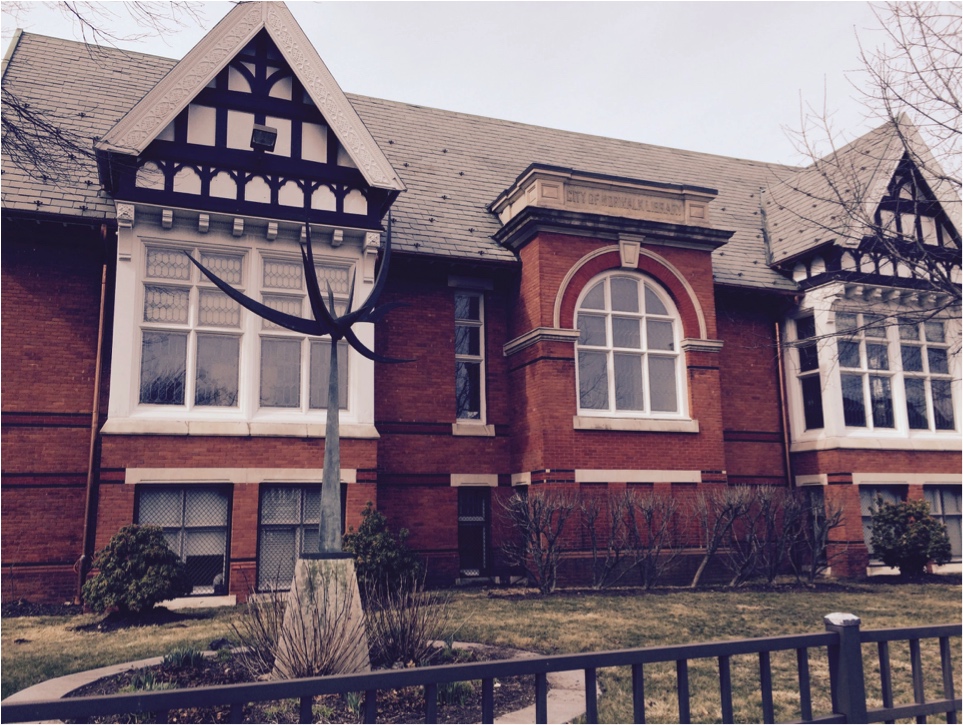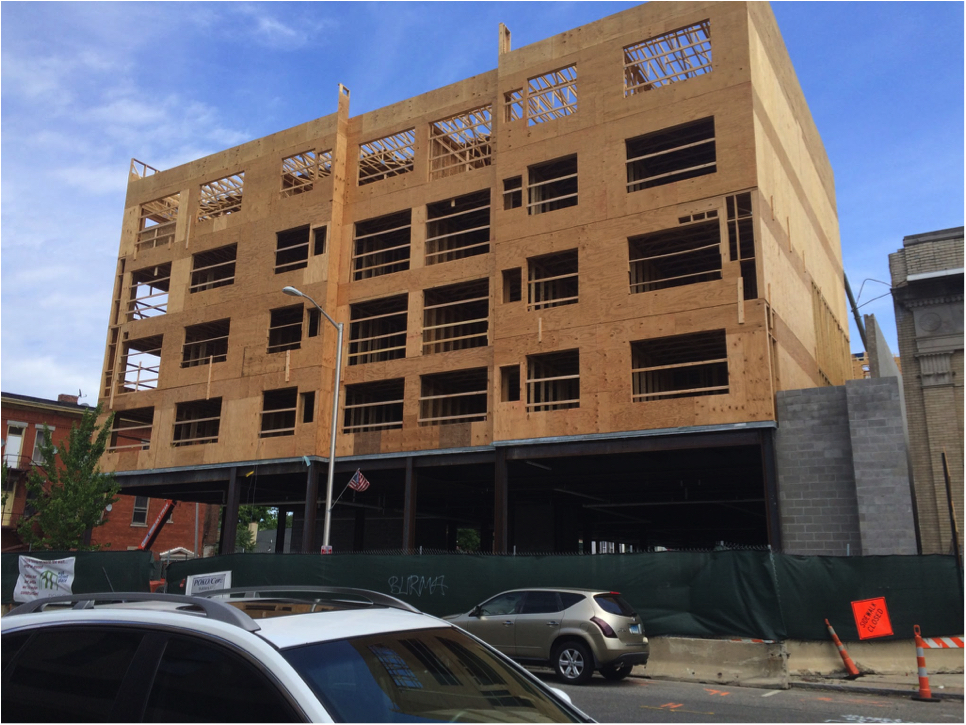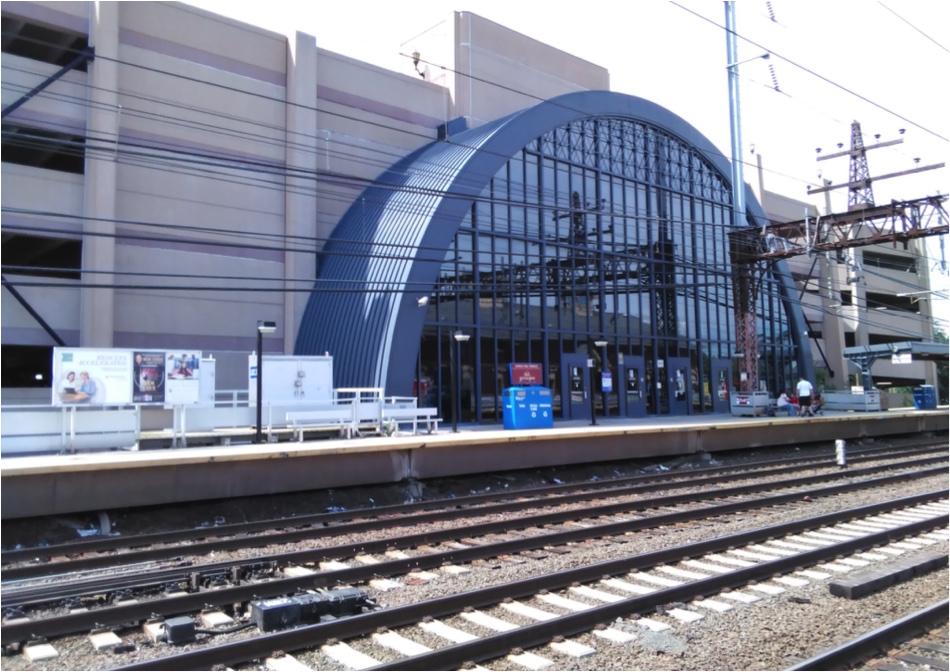 Unfortunately, much of Norwalk looks like the rest of the United States--a forgettable car-sewer dominated by asphalt and big box stores.
In my (very amateur) opinion, the vast majority of suburban big box stores are not going to be retrofitted. In many cases, they're simply too far from anything of note and littered in unproductive locations across the country. Even with a fantastic retrofit, you never really forget that you're walking in a forgettable building built at an automobile scale.
However, there are some big box stores, in very specific locations, that seem salvageable to me. One such spot might be on Connecticut Avenue (U.S. Route 1) in Norwalk. This two mile stretch contains all the usual suspects, including Costco, Walmart, and the Home Depot.

It's a brutal, ugly space flanked by the Connecticut Turnpike (a.k.a. Interstate 95, which is at least below street level). However, this portion of Route 1 is somewhat unusual.
For one, it's only 2 miles from the South Norwalk Train Station and the vibrant, historic core of Norwalk. Additionally, it's only a half mile from Norwalk Community College and is surrounded by somewhat dense, "missing middle" housing. All of which is another way of saying that Norwalk royally screwed up when it decided to take such prime real-estate and turn it into Big Boxtopia.
If it ever makes sense to retrofit big box stores, this seems like an ideal location.
Norwalk can't compete with the ritzy suburbs of southern Fairfield County, and the city of Stamford meets the demand for corporate space close to New York. So instead of trying to be a worse version of each, why not try something different? When Walmart and Costco abandon these huge buildings and the city is left with empty, blighted eyesores, perhaps it could try one of the following ideas:
Build Community Space
In spite of the hostile conditions and hideous environment, numerous individuals and families walk on Route 1 and the surrounding streets. Unfortunately, even if they manage to navigate the terrain, there's no public space for them to travel to, no "there" of this area. Turn one of these big box stores into a community center, and Norwalk could begin rehabbing the public realm, giving a diverse set of local families and individuals a place to congregate.
Develop Artist Lofts and Workspace
Johnny Sanphillippo has talked about creative types colonizing discarded big box stores. Artists can't afford to live in Fairfield County, which leaves a cultural vacuum in the area. Why not strip away rules and regulations and convert these buildings into live/work spaces for aspiring artists and musicians? Let them use the parking lot to experiment. Let them use these giant buildings to develop music far from neighborhood noise restrictions. Make Norwalk a magnet for the young, creative types who want cheap spaces and train access to New York City.
Open it Up to Citizens
Or, assuming that the City of Norwalk won't necessarily generate the most inventive ideas, open it up to bids from local citizens and entrepreneurs. Almost any proposal will be better than desperately subsidizing another national retailer to take over the space.
Norwalk really did mess up when it turned such a critical portion of its city into big box retail. Like most cities in the second half of the 20th century, Norwalk converted its formerly thriving neighborhoods into havens for the automobile. Fortunately, assets like train access to New York City and beautiful ocean views paper over poor decisions and continue to make the city a viable place to live in spite of itself.
My ideas might not be the answer, but someone will eventually come along with a plan for these discarded big box stores. In the meantime, Norwalk should continue to figure out exactly what type of city it wants to be. Use this time well, and our community can gauge every proposal by asking the simple questions: "Does this idea fit our core vision for the city and will it make us a stronger community?"
Unlike many towns, Norwalk is uniquely situated to benefit from the demise of the big box era and should relish the chance to turn these underutilized spaces into something vibrant and dynamic.
(All photos by Thomas Broderick)
About the author
Tom Broderick is a lifelong New Englander with a passion for Uconn Basketball and American history. When not correcting students' papers or visiting a local brewery, he enjoys reading about urbanism and place-making.