The six-week-long Untapped event held in early summer 2014 was meant to be a goodbye party for a long-neglected, dilapidated brewery building that had been standing in downtown Memphis since 1890.
While locals sipped on craft beers, enjoyed the food trucks and live music within the tidied up, festively decorated courtyard of the iconic Tennessee Brewery structure, they were aware of the weight this moment carried: an end to the life of this historic building, scheduled to be demolished in a few weeks.
"The conversation within the urbanist community was about how something might rise on the spot that conformed closely with our form-based code and contributed to the unique built environment of the neighborhood," explained Kerry Hayes, who helped to organize Untapped.
Expectations for event attendance were low, but instead of the estimated 5,000 visitors, 15,000 showed up. Hayes said this revealed without a doubt that more unorthodox concepts could work inside such a space. "Free surface parking in the immediate vicinity didn't need to be a barrier to people finding and enjoying the space," he added.
Hayes's colleague and event organizer Doug Carpenter told Commercial Appeal that while some were focused on how to save the building, others, including himself, approached the issue as, "How do you make it function? If it's functioning, it saves itself."
Indeed, that's what happened. Two of the locals who attended Untapped were well-known Memphis developers: father and son Billy Orgel and Benjamin Orgel.
"We were just walking around in the space, going to get a beer, and Billy said, 'We should buy this building,'" recalled Benjamin Orgel.
Billy Orgel, president of Tower Ventures, and his development partners were motivated largely by the thought of not wanting to tear down a 120-year-old building and eventually wind up like other cities, "where everything's a piece of steel," Benjamin Orgel said.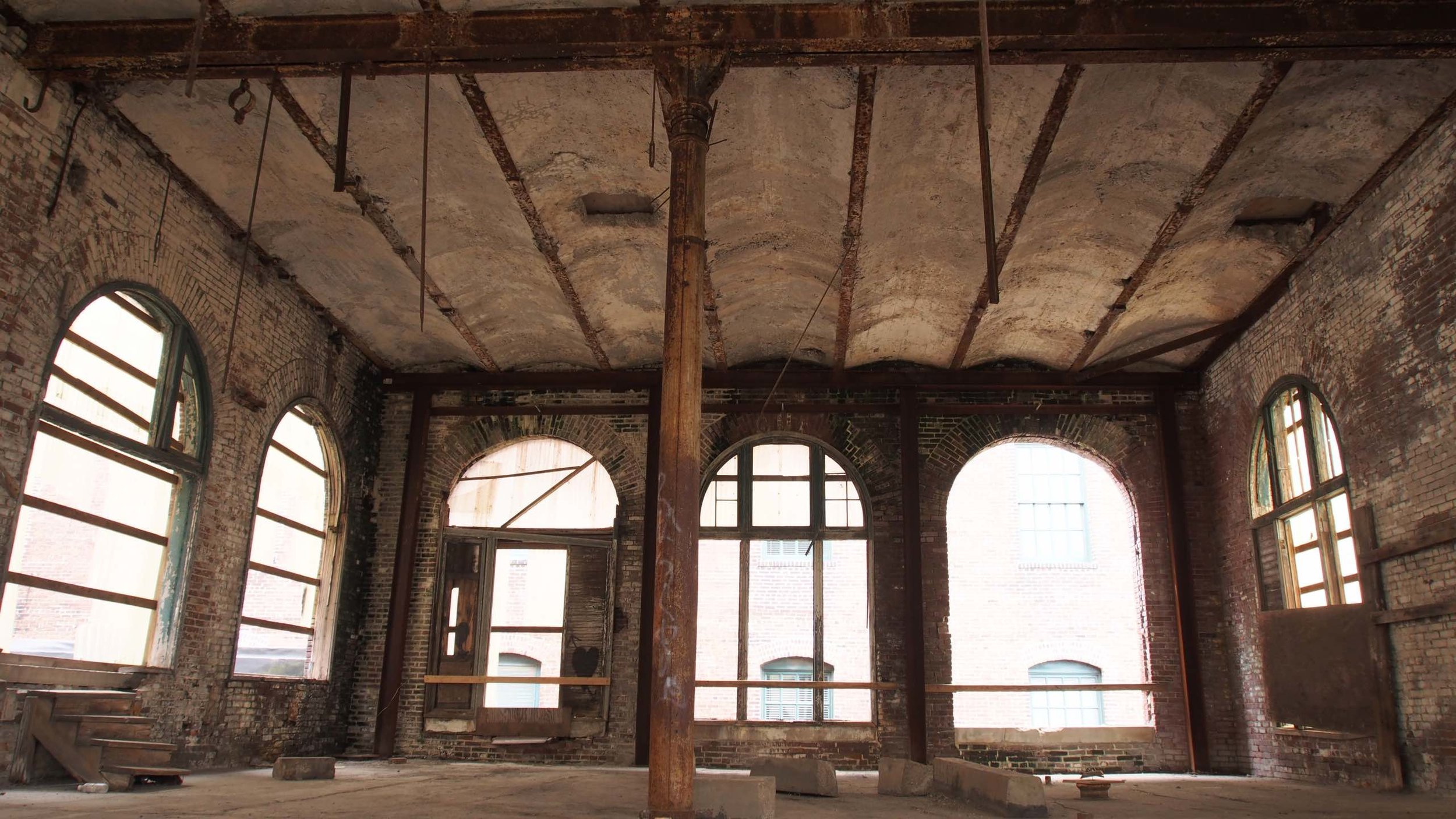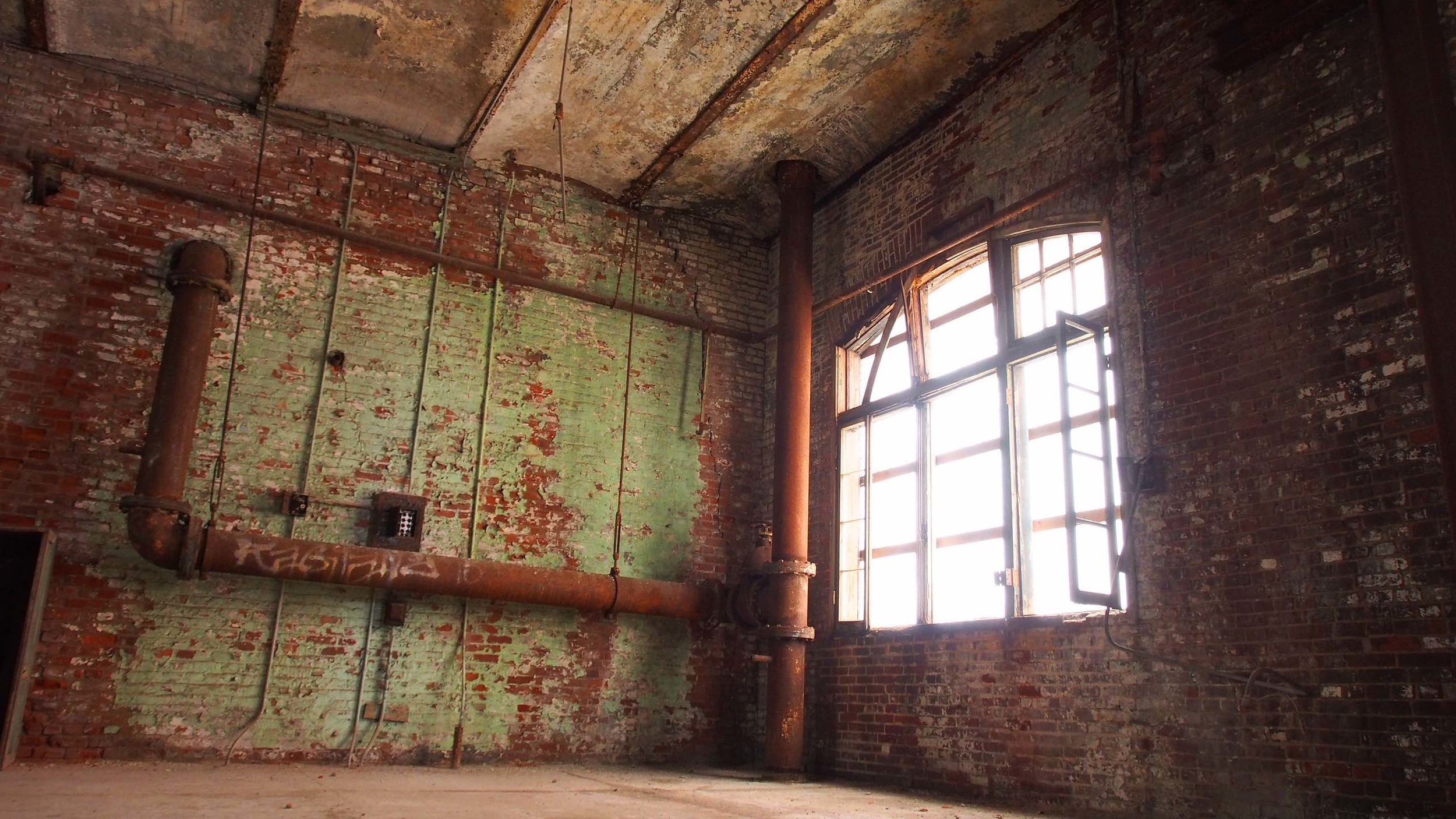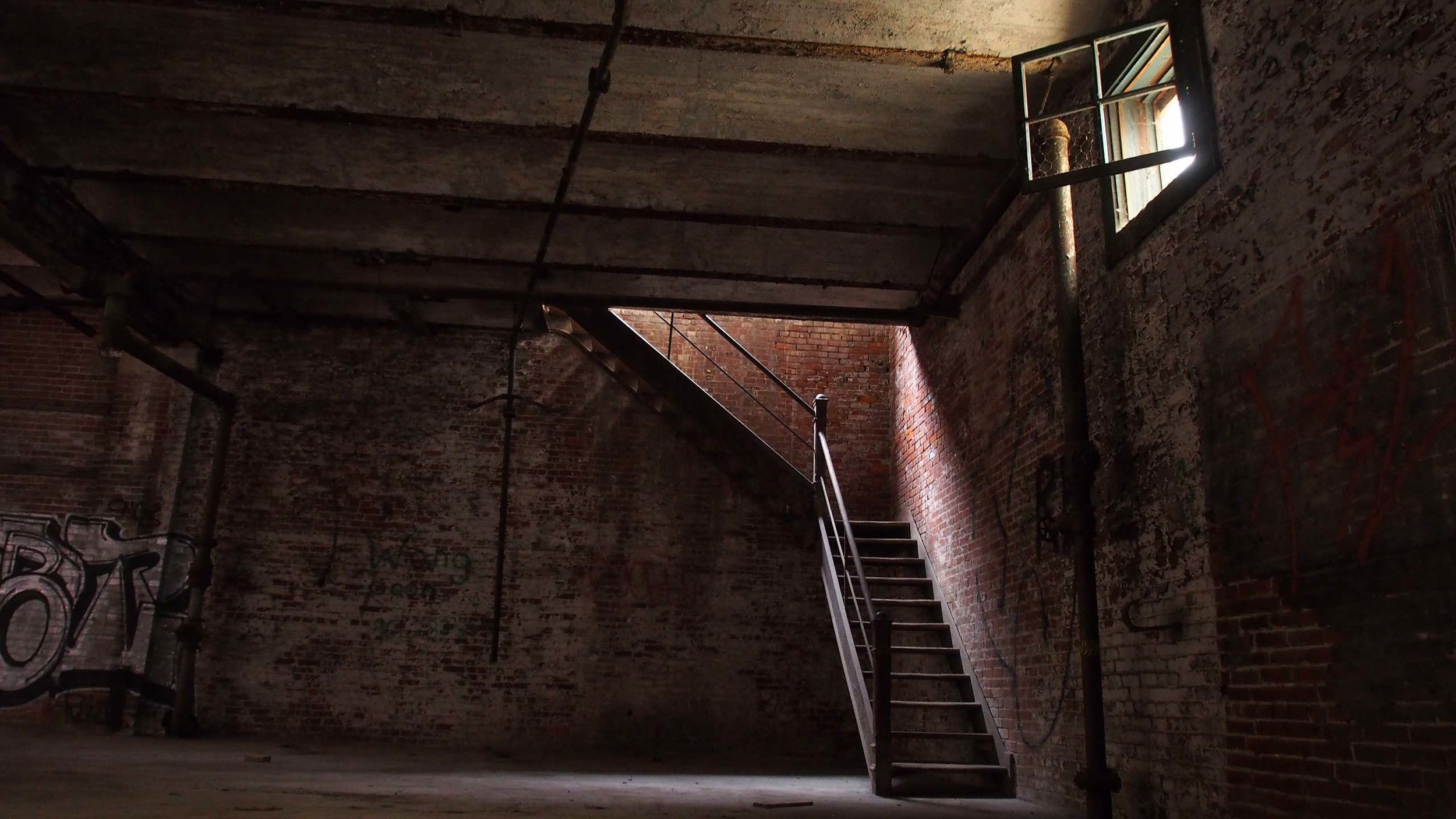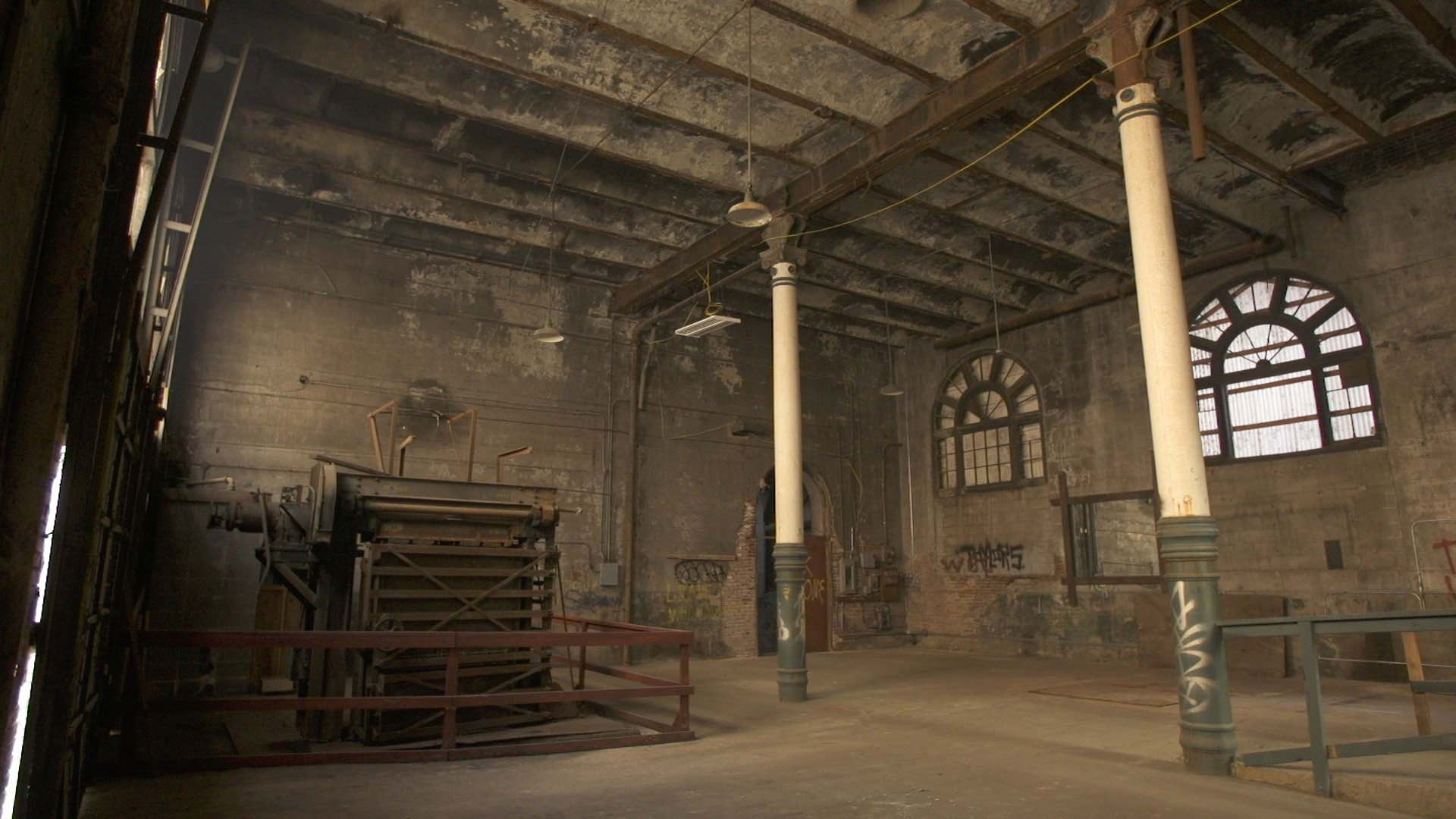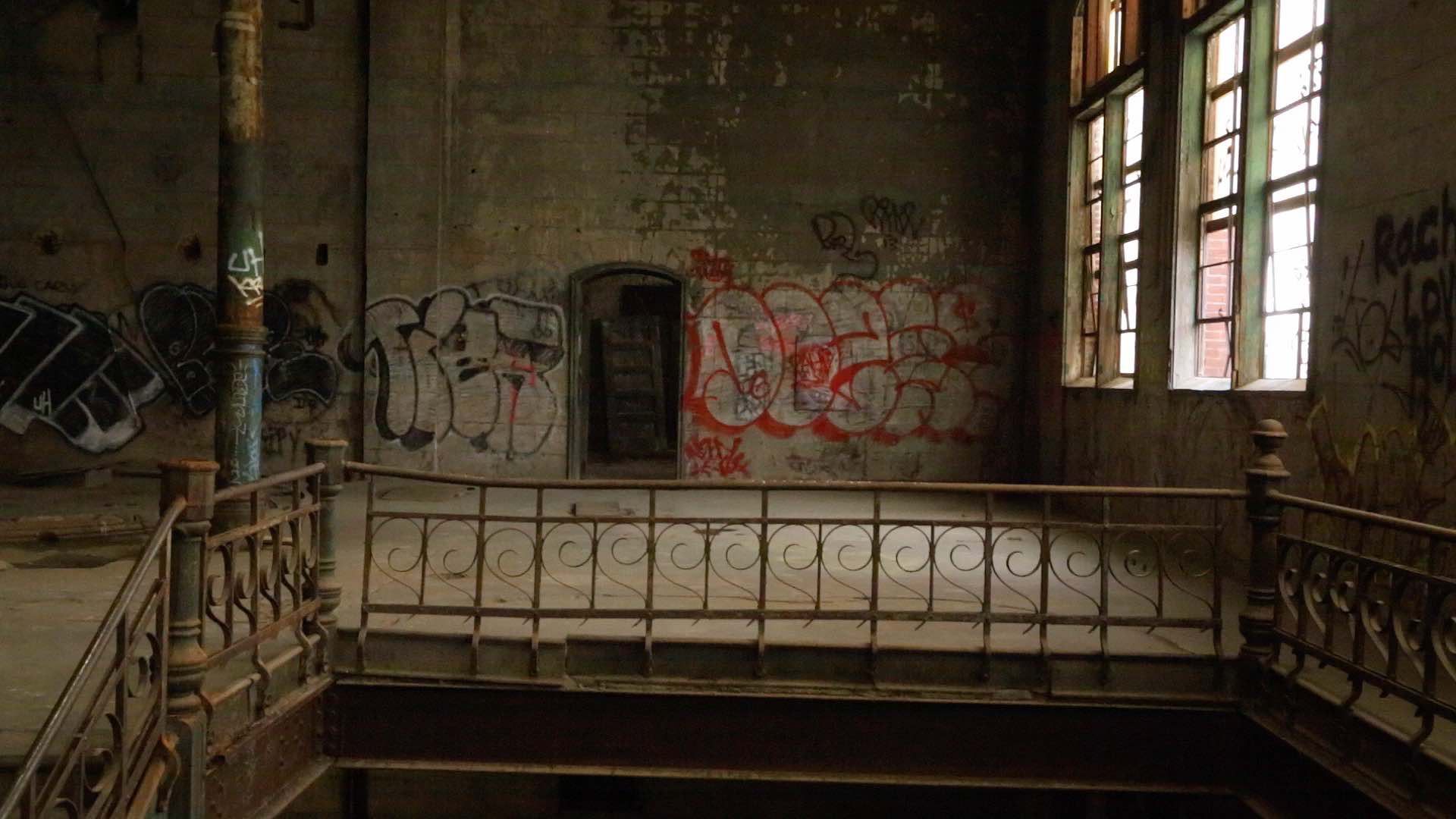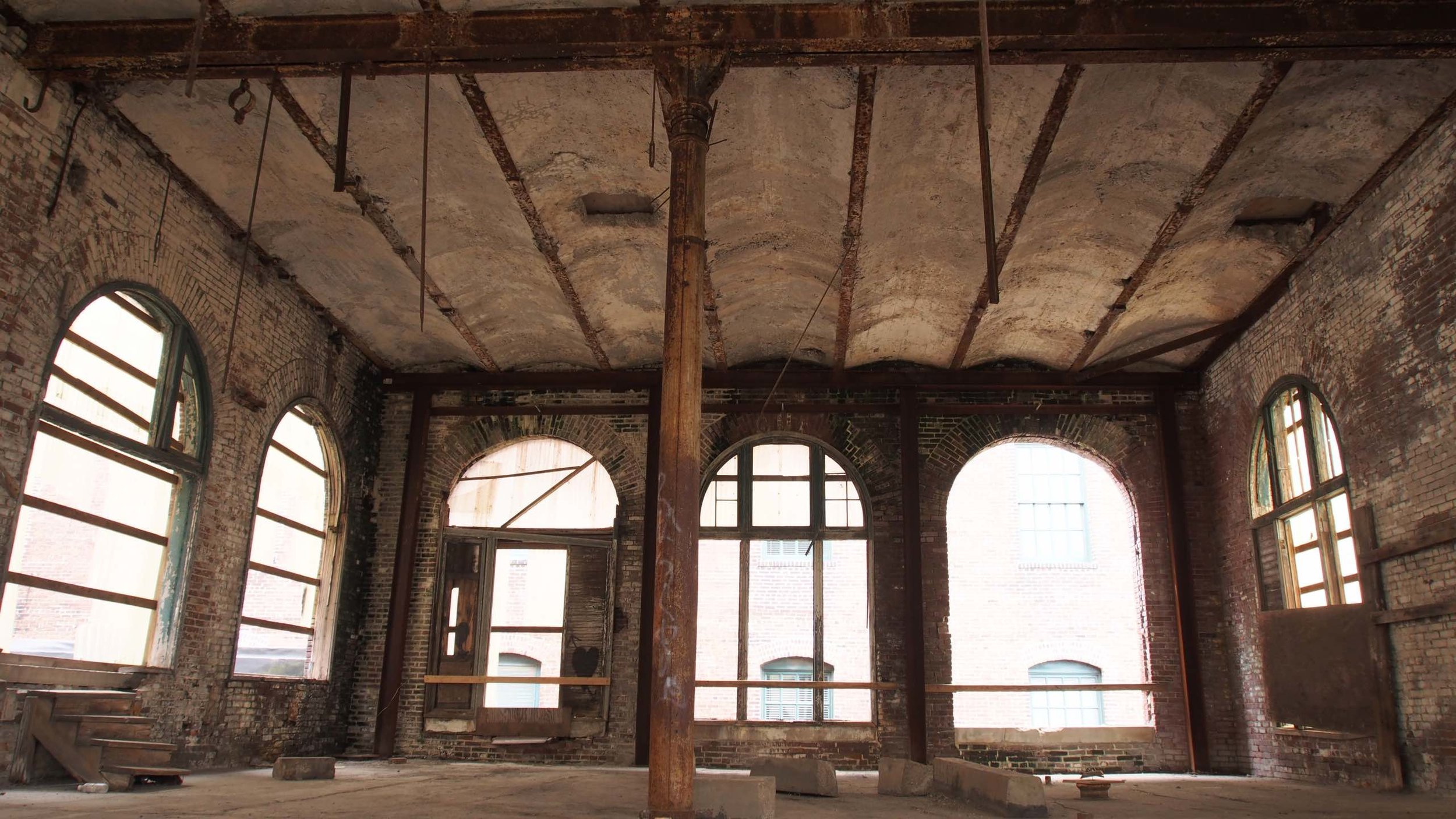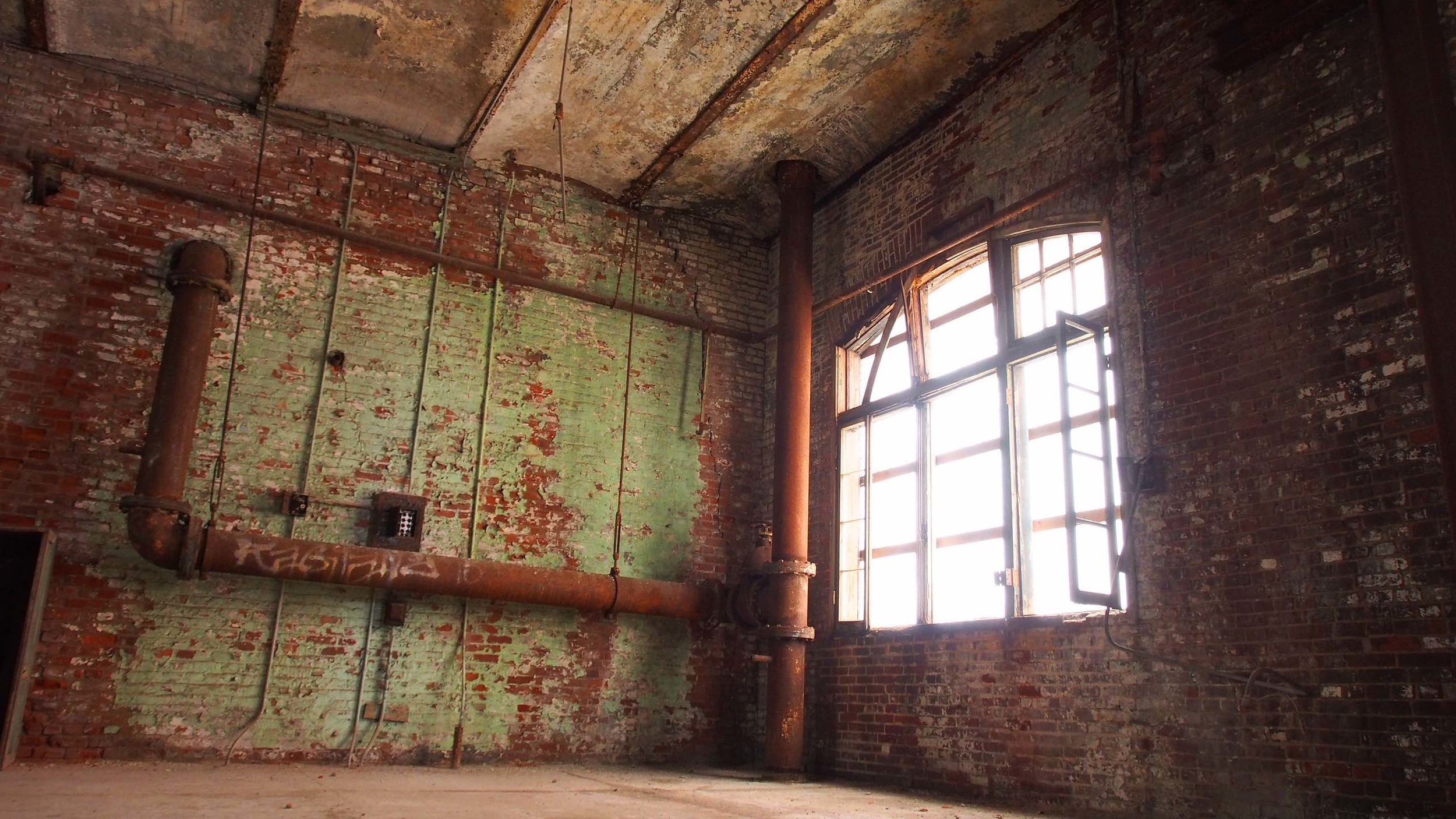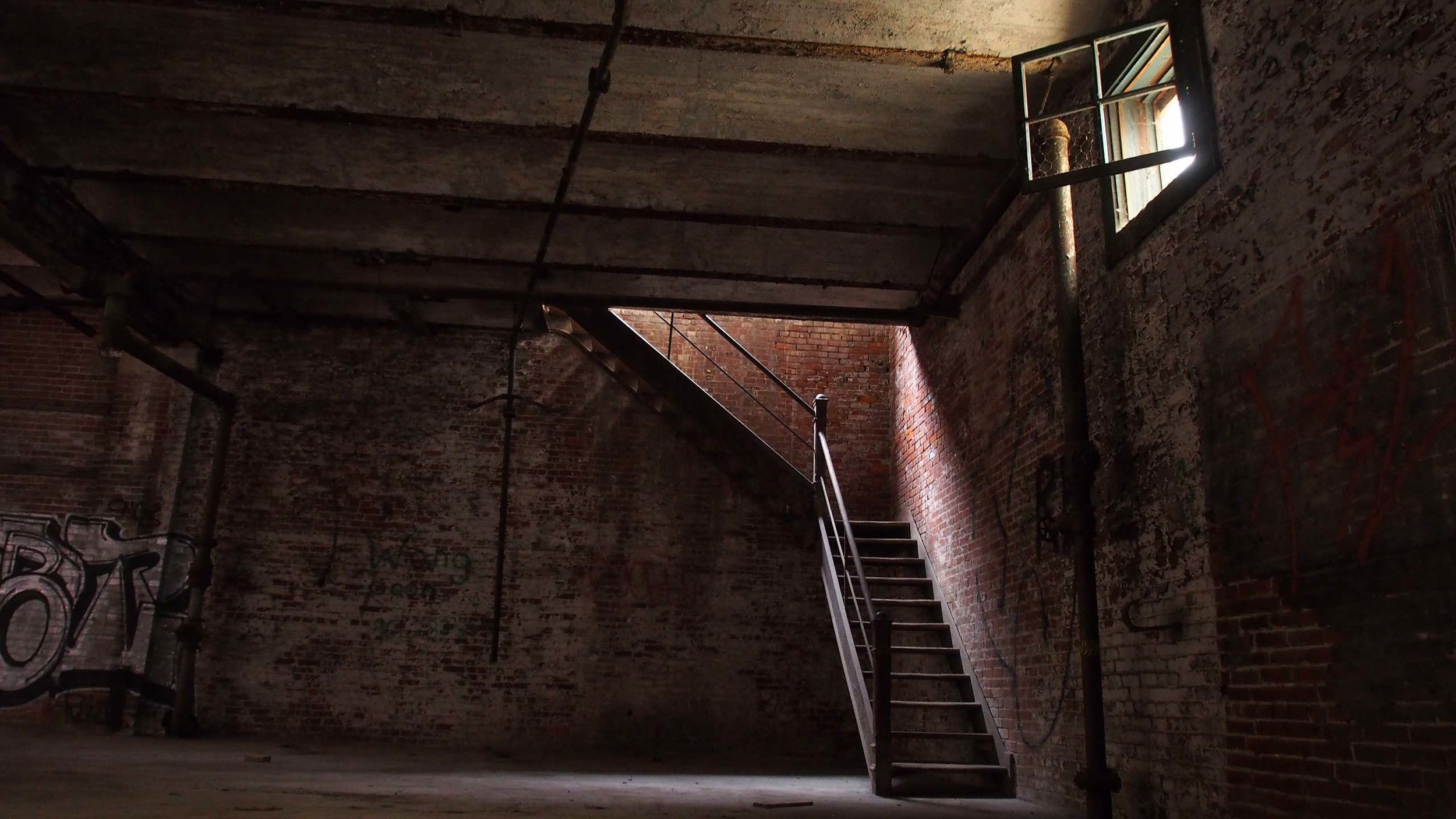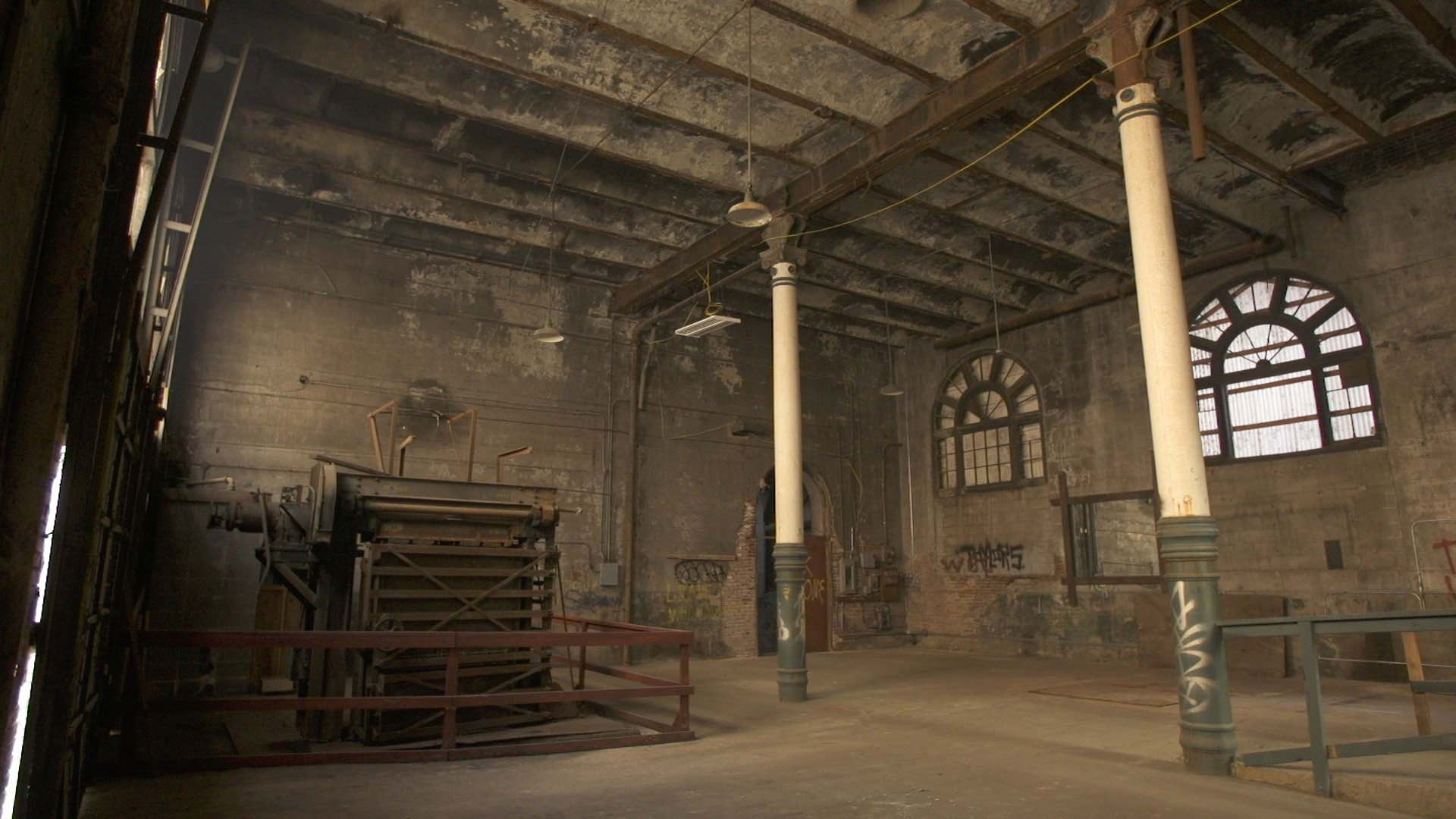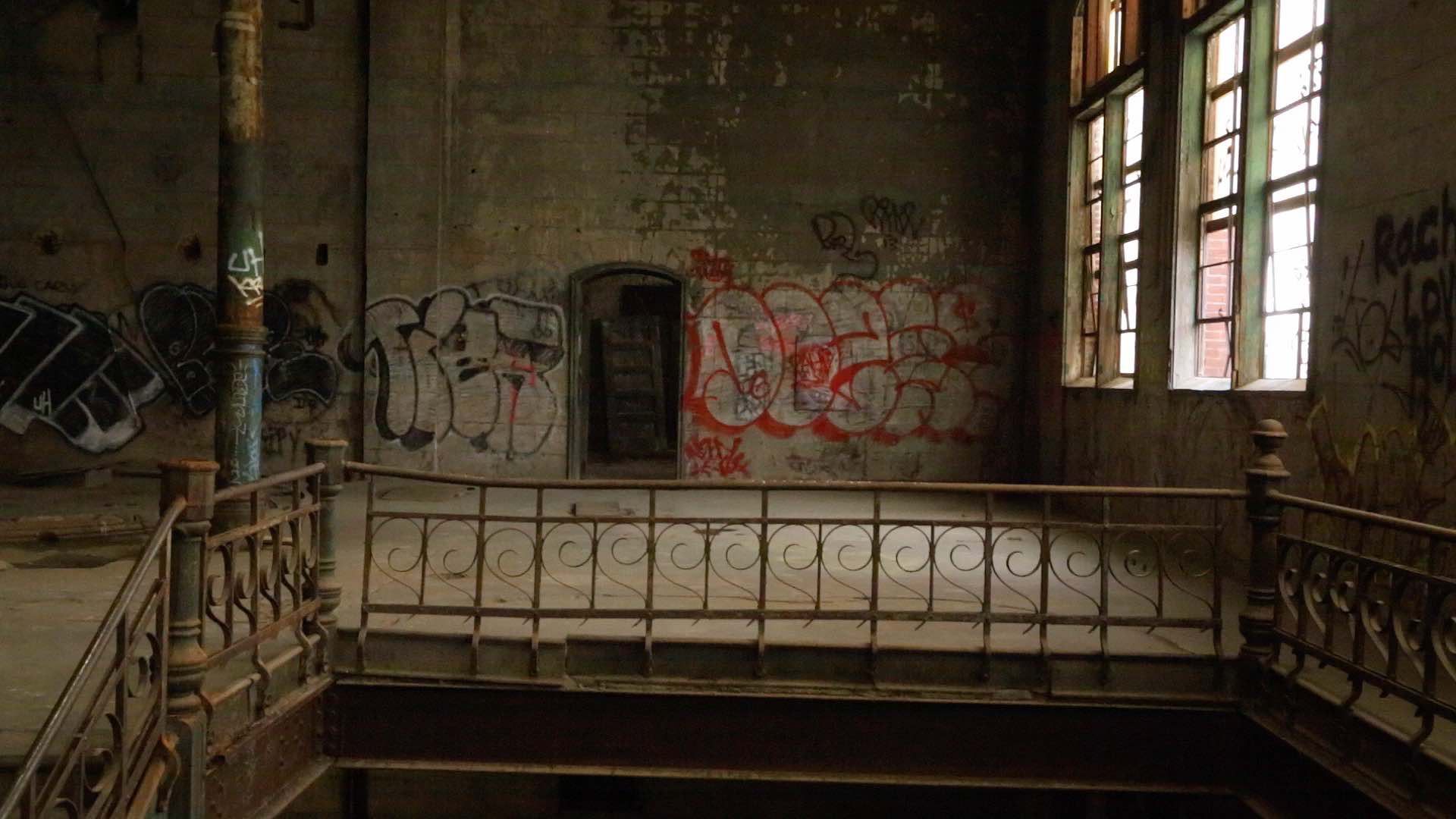 Above: Photos of the Tennessee Brewery building before renovation.
After Billy Orgel purchased the building for $825,000 in November 2014, the developers eventually settled on a mixed-use plan as the best fit for the up and coming downtown area.
But saving the brewery turned out to involve more than just a historic renovation of a crumbling building. When Orgel bought the brewery building, he also purchased adjacent lots, where newly constructed residential units have been built: the six-story Wash House building, 18 apartments and a parking garage in the Bottle Shop building. The four-story Tap Room building broke ground in mid-July and will be Phase II, consisting of residential and commercial space. The renovated brewery building now houses the offices of Orgel's firm, Tower Ventures, in addition to a juice bar and a second as-of-yet unopened business.
Previous attempts to transform the brewery were more of a "boil the ocean" approach, Hayes pointed out, with plans to renovate the entire building all at once, "which is enormously expensive and risky. The Untapped activation wasn't a redevelopment scheme at all. It was a simple attempt to have fun and demonstrate what might be possible in that space. I think that encouraged some extra creativity on the part of developers—and financiers—which may have gotten this iteration of a redevelopment project off square one. To be clear, pure luck and good timing had a lot to do with it as well—previous plans may have just been too far ahead of the market."
The timing certainly may have been a factor. For decades, Memphis's growth, like that of nearly all North American cities, was centered on suburban expansion, and the city itself added land and residents through frequent annexation of adjacent neighborhoods. In this environment of seemingly endless outward growth, there may have been little appetite for creative reuse of a historic site like the brewery.
Between 2000 and 2010, however, the direction of momentum shifted. The population of the Memphis metropolitan area fell, while that of the downtown area grew by approximately 20 percent. Memphis has re-focused attention in many ways on its urban core, while adopting the forward-thinking policy of de-annexation of unproductive areas, actually shrinking the boundaries of the city.
Most of the downtown growth has centered on South Main Street, where a mix of traditional old buildings and new construction were converted to residential use. In Memphis, South Main is considered the local "ground zero" for the nationwide wave of 're-urbanization' that began sometime in the last decade.
Of course, a historic, walkable neighborhood situated near plentiful amenities that sits right over the Mississippi riverfront is an appealing combination. And as tends to happen with interesting, historic downtown neighborhoods, "once it's discovered by the masses, demand is almost limitless," Hayes said.
Development and redevelopment of many other nearby areas continues to grow at a rapid pace. In the past year, downtown Memphis has seen a slew of new construction and renovations, including a new taproom for Ghost River Brewing Company, the renovation of Central Station, new residential building Artspace South Main Lofts, and the opening of Old Dominick Distillery. For Hayes, it's an indication that "this sub-market is in no way saturated for either commercial or residential use."
Adam Slovis, of Slovis & Associates and a co-developer of the brewery project, believes that Memphis, like many other cities, needs redevelopment successes like the brewery. Such efforts, says Slovis, not only preserve and reuse historic structures, but also "maintain the history of the area, to tell the stories that go along with such opportunities. It is best that we value and respect these types of redevelopments, and share them with our communities when we can."
(All photos provided by Adam Slovis.)
Suchi Rudra is a freelance journalist with a passion for sustainable building + design and travel. She writes on these topics for publications like The New York Times, BBC Travel, Green Builder, Green Building + Design and many others. You can find her work on suchirudra.com.